Maryland House of Delegates
District 17

Moderator: Julie Sapper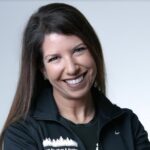 Julie Sapper is a Beth Ami congregant and has been practicing state and federal criminal law for 25 years in the DMV.  After clerking for the Honorable Henry E. Hudson and subsequently serving as an Assistant Public Defender for the Fairfax County Public Defender's Officer, Julie transitioned to federal prosecution at the U.S. Department of Justice where she has been serving as a trial attorney in the Criminal Division since 2002.
Candidates:
Julie Palakovich Carr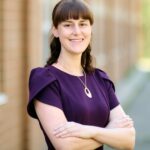 Julie Palakovich Carr is serving her first term in the Maryland House of Delegates.  She has championed legislation to ease barriers to voting, make roads safer for pedestrians and bicyclists, and to close corporate tax loopholes.  Julie is the 8th most productive Delegate, having sponsored 21 bills that passed the General Assembly this term.
Julie serves in leadership positions in the Transit Caucus, the Montgomery County House Delegation, and the Latino Caucus.  She previously served two terms on the Rockville City Council (2013-2019) and led resident work groups on environmental protection and planning for Rockville's future.
A scientist by training, Julie has a master's degree in biology from the University of Minnesota and a bachelor's degree in biology from Boston University.  She worked for a decade in science policy, first in a congressional office and then for the American Institute of Biological Sciences.
Julie is married, the parent of an MCPS first grader, and has a rescue dog.
Joe De Maria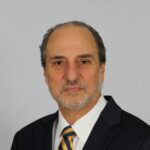 Joe is a party and community activist and a diplomat by profession.  He will bring his experience in nearly three decades as a Foreign Service Officer to Annapolis.  Representing the United States around the world, Joe ran government programs, reunited American families with their loved ones overseas, resettled refugees, modeled good government and promoted democracy and human rights.
On Capitol Hill, Joe helped draft and pass bills which became law. He also negotiated the Labor Chapter of four free trade agreements to ensure American workers are protected.
Having seen his mother die of COVID-19, Joe will be sure the Governor of Maryland has the authority and means to guard the public health and uses them.
Joe was raised working in a family business.  The business closed when he was 19 years old.  He became financially independent and worked to finish his education.
Donald "DP" Patti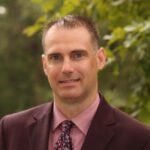 Donald "DP" Patti is a small business owner based in Olde Towne Gaithersburg where he runs a business that provides consulting, coaching and training to organizations large and small. During his 30-year career, he's served some of our country's most prestigious businesses: JPMorgan Chase, Daimler-Benz, Amazon, GE, AT&T, Verizon, Lockheed-Martin and Leidos among them.
He has also helped over a dozen different government agencies to improve success and deliver on their key initiatives, both federal and local. This includes serving HHS, NIH, NCI, SSA, DHS, Commerce, Labor, SBA, NASA, CMS, EXIM Bank and the state of Florida. Through this work, he has learned how to help both business and government flourish.
DP earned his MBA from RH Smith School of Business and his Masters in Public Management from the University of Maryland. He's a 3-time Grand Knight with the Knights of Columbus, Columbus League Coordinator, and violist in two orchestras.
Joseph Vogel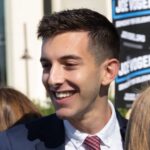 When Joe Vogel was three-years-old, his family immigrated to the United States from Uruguay and moved into a home in Rockville. He is a graduate of the Charles E. Smith Jewish Day School, an alumni of BBYO, and was an avid member of both the Hillel and Chabad on his college campus.
Joe has worked to elect Democrats, advocated for progressive political causes in Annapolis, and served on the Maryland Youth Advisory Council. He has fought for gun violence prevention, LGBTQ rights, and reproductive rights; organized in support of increased education funding for Maryland students; and founded a nonprofit to provide free tutoring for children of essential workers.
Joe's great-grandparents escaped Nazism in Europe. His grandparents and parents grew up under a military dictatorship in Uruguay. Joe understands what is at stake in the fight for democracy and against hate — and he'll work tirelessly to restore faith in democratic governance.
Kumar P. Barve
Helene F. Meister