Maryland House of Delegates
District 16

Moderator: Steven Mandel
Steven Mandel retired as the Deputy Solicitor for National Operations at the U.S. Department of Labor in 2013.  He previously was the Associate Solicitor for Fair Labor Standards and the Deputy Associate Solicitor for Special Appellate and Supreme Court Litigation at USDOL.  He graduated from George Washington University School of Law and the University of Rochester.
Mr. Mandel is Co-Chair of the Critical Issues Forum, which is comprised of members from Kol Shalom, Adat Shalom and Temple Beth Ami and advocates for legislative measures to combat food insecurity in Maryland and Montgomery County, as well as for legislation fostering gun violence prevention and police reform.  He is a member of Manna's Advocacy Task Force, and has worked extensively with Crossroads Community Food Network and Action in Montgomery.
Candidates:
 Ariana Kelly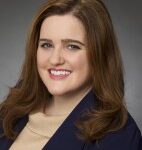 Delegate Ariana Kelly (D16) is Vice-Chair of the Health and Government Operations Committee, and Chairs the Health Occupations and Long-Term Care Subcommittee, and the Joint Committee on Children, Youth and Families. Her healthcare work focuses on affordability, workforce, and innovative models of care for the elderly and other vulnerable populations. She was awarded the 2022 Maryland Hospital Association Outstanding Legislator for her work supporting Maryland's healthcare heroes. Delegate Kelly is also recognized as a national leader on women's and family economic security issues, having passed numerous pieces of landmark legislation on reproductive rights, childcare, sexuality education, and sexual harassment. She is a key driver of Maryland's newly established paid family and medical leave program, and Maryland's leader on vaccine access issues. Born and raised in Bethesda, Delegate Kelly and her husband Dr. Stephen Taylor share four children; Dylan and Jordyn (Temple Beth Ami) and Maeve and Leo (Congregation Beth El).
Marc Korman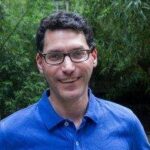 Marc Korman was elected to the House of Delegates in 2014.  He chairs the 24-member Montgomery County House Delegation, the largest delegation in the legislature. Marc serves on the Appropriations Committee and chairs the Transportation & Environment Subcommittee and is a member of the Personnel and Capital Budget subcommittees.  Marc previously chaired the WMATA-Metro Work Group, a perch from which he helped pass dedicated funding for Metro.  Marc has also passed major legislation related to the environment, government and budget transparency, education, and more.
Marc was born in the county and attended Montgomery County Public Schools, graduating from Richard Montgomery.  He attended the University of Southern California, earned his Master's in Government from Johns Hopkins University and earned his law degree from the University of Maryland.  He currently practices law at a firm in Washington, DC.
​Marc lives in Bethesda with his wife and two children.
 Sara Love (Not able to attend)