Maryland House of Delegates
District 15

Moderator: Ira Shapiro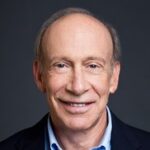 Ira Shapiro is the president of Ira Shapiro Global Strategies, LLC, and a senior advisor to Dentons Global Advisors/Albright Stonebridge Group. Ira's 45-year Washington career has focused on American politics and international trade. He served 12 years in senior staff positions in the U.S. Senate, working for a series of distinguished senators: Jacob Javits, Gaylord Nelson, Abraham Ribicoff, Thomas Eagleton, Robert Byrd and Jay Rockefeller. He served in the Office of the U.S. Trade Representative during the Clinton administration, first as general counsel and then chief negotiator with Japan and Canada, with the rank of ambassador. From 2012 to 2017, he was the chairman of the National Association of Japan-America Societies (NAJAS) and received a Commendation from the Foreign Minister of Japan.
He is the author of three critically acclaimed books about the Senate: "The Last Great Senate: Courage and Statesmanship in Times of Crisis" (2012), which was nominated for a Pulitzer; "Broken: Can the Senate Save Itself and the Country?" (2018); and "The Betrayal: How Mitch McConnell and the Senate Republicans Abandoned America," which was released last month.  In 2002, Ira sought the Democratic nomination for Congress in Montgomery County; although he did not win, his campaign was described in the local press as "the antidote to cynicism that he promised to deliver."
Candidates:
 Saqib Ali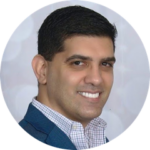 Saqib Ali is a father of two daughters, a longtime resident of North Potomac, and former Maryland State Delegate (District 39) who's running to be a progressive voice for Western Montgomery County in the State House.
If elected, Saqib would be the only Muslim elected official in Montgomery County. Saqib graduated from University of Maryland – College Park with both bachelor's and master's degrees in Computer Science and currently works as a software engineer. Saqib's main priorities for our district are fighting climate change, defending reproductive rights, and expanding Pre-K to be universal with tax revenues generated by recreational cannabis sales.
Saqib is deeply appreciative of the contributions to our society by the Temple Beth Ami community. He is inspired and impressed by so many people who are guided by the Jewish concept of Tikkun Olam (healing the world) and he tries to embody this wonderful tradition himself.
 Linda Foley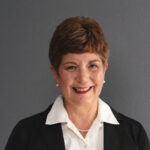 Linda Foley represents District 15 in the Maryland House of Delegates. She  serves on the House Environmental & Transportation Committee and the Motor Vehicle & Transportation and Agriculture & Open Spaces subcommittees. Before entering state government, she was Montgomery County Democratic Party Chair.
A former journalist, Foley honed her negotiating and problem-solving skills as the national president of the 34,000-member News Guild-CWA union. She also was vice president of the International Federation of Journalists. Closer to home, she has been active in her neighborhood, mentoring young children as a swimming coach and instructor. She co-founded a non-profit foundation to promote the work and careers of young women who pursue social justice initiatives.
Foley is running as a member of the District 15 Leadership Team, that also includes incumbents Senator Brian Feldman and Delegates David Fraser-Hidalgo and Lily Qi.
David Fraser-Hidalgo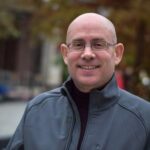 David Fraser-Hidalgo has represented District 15 in the House of Delegates since 2013. He is a member of the Environment and Transportation Committee and is the Chair of the Motor Vehicle and Transportation Subcommittee. He also serves as the Chair of the Maryland Legislative Latino Caucus.
David has been a resident of Montgomery County since he was 5 years old. A product of Montgomery County public schools, David attended Albert Einstein High School, Montgomery College, and St. Mary's College of Maryland.
David lives in Boyds with his two wonderful children, Samantha and Scott, and his dog Wally. In his free time, he enjoys gardening, hiking, running, and biking on the many outdoor trails that Montgomery County has to offer.
Lily Qi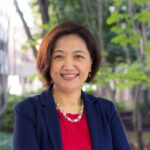 Delegate Lily Qi has served since 2019 and is currently House Deputy Majority Whip. A Shanghai native, she was noted for energizing immigrant voters in the political process in her historic election.
In 2020, Delegate Qi was named "Legislator of the Year" by the Maryland Tech Council and received "Public Policy Leadership Award" from the Center for Nonprofit Advancement. In her first term, she has passed legislation to grow Maryland's innovation economy in clean energy, manufacturing, and bio and tech industries and advance the wellbeing of LGBTQ communities, homecare workers and the homeless. Her work has also led to multilingual voter registration forms on the state board of elections' website and multiple pedestrian safety improvements in District 15.
Before her elective office, she was Montgomery County's Assistant Chief Administrative Officer for economic and workforce development with a diverse career in local government, public policies and higher education.
Stacey Sauter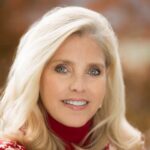 A native of Montgomery County, Stacey Sauter graduated from the University of Maryland in 1981 followed by a journalism and broadcasting career with the NBC Television and Radio Network in Washington, D.C. Following her 1987 graduation from Columbia University's School of Journalism she worked as a TV reporter in Seattle, but found her true passion working in politics by helping to orchestrate an historic, upset victory against a statewide ballot initiative that was widely perceived to win. Her experience includes executive management in two major presidential campaigns. Relocating to Maryland, Sauter focused on motherhood while becoming a multi-published, award-winning novelist. In addition, for twenty years she's been a top-producing Realtor. This past May she graduated with honors from the University of Maryland's School of Public Policy with a Master's in Public Management. She is the proud daughter of a Montgomery County cop and is very keen on fighting crime.
Mark Wade (Not able to attend)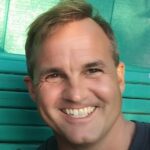 Montgomery County Resident for 54 years.
Business Development Executive Fortune 50 Company
Developed Businesses in Maryland bringing millions of dollars in new revenue and jobs.
Montgomery Blair Graduate, Undergraduate Education Electrical and Industrial Engineering
International Business Management and Marketing Executive Program Georgetown University
Citizen, Friend, Neighbor, Son, Husband and Father and passionate for the world we leave our children
Jodi Cotella Noah (Not able to attend)