Montgomery County Executive Candidates
Moderator: Rabbi Gary Pokras

Rabbi Gary Pokras joined the Temple Beth Ami family in July 2016. Before coming to Beth Ami, he served a combined seventeen years as Rabbi at Temple Beth Zion in Buffalo, New York, and Temple Judea of Bucks County in Doylestown, Pennsylvania. Rabbi Pokras is involved in every aspect of congregational life and has a special passion for teaching, worship, Israel, mental health, and inclusion.  As an active leader in the larger community, he has represented his synagogues in a variety of ways including numerous interfaith councils, the Doylestown Hospital ethics committee, and the National Federation for Community Justice. In addition, for fifteen years he has served as a mentor for rabbinic students and rabbis. Rabbi Pokras holds bachelor's degrees from Northwestern University in Classical Guitar Performance and Economics, as well as master's degrees from Southern Methodist University (which is ironically where he began to rediscover his Judaism) in Guitar Performance and Music Theory. His rabbinic training was at the Hebrew Union College – Jewish Institute of Religion in Jerusalem and New York, where he earned a Master of Arts in Hebrew Letters and received his smichah (rabbinic ordination).
Candidates:
David Blair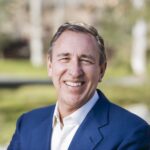 A lifelong Montgomery County resident, David Blair is an entrepreneur, nonprofit leader, and community advocate who has led initiatives to address hunger, inequity in our education system, and the County's ability to attract good-paying jobs.
David is running for County Executive because we need a fresh perspective and effective leadership to make Montgomery County more affordable, improve education and public safety, grow our economy, and execute on climate solutions.
David served as CEO of Rockville-based Catalyst Health Solutions, growing it into a Fortune 500 company and one of Fortune's "World's Most Admired Healthcare Companies."
Since selling the business 10 years ago, David and his wife, Mikel, have launched and supported nonprofit and community advocacy initiatives including the Montgomery County Food Security Fund, Entrepreneurship Lab at The Universities at Shady Grove, and the Rise and Run Academy to train Black candidates for elected office.
Marc Elrich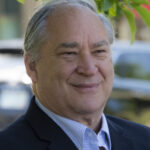 County Executive Elrich has been focused on an overarching vision of making Montgomery County a more equitable and inclusive place to live and work. As County Executive, he has maintained the County's AAA bond rating and brought the budget reserves to 10% for the first time ever. He also helped mitigate the pandemic's impacts, providing financial support to businesses, non-profits, and individuals while making this county one of the safest in the nation.. He has expanded Early Childhood education, which is proven to help students throughout their academic lives . His  Climate Action Plan maps out short and longer term actions to help the environment, including increasing the use of clean energy, improving transit, preserving trees and electrifying county and other vehicles. Marc has also provided record funding to preserve and produce affordable housing and leveraged county-owned land for projects with more affordable units and with ownership opportunities for low-income households.
Peter James
Peter lives in Gaithersburg with his wife Diana. They raised two daughters in the
Montgomery County Public Schools. His non-profit First Fruits Farms mentors students in renewable energy and automation for urban farming. His Crystal Clear Automation develops self-driving robots and is currently conducting a study on smart crosswalk technology in partnership with the University of Maryland.
Peter as been working in the high-tech arena since he was a teenager. He taught himself programming and headed out to Silicon Valley were he started is own firm serving the semiconductor business. His clients included Intel, Hewlett Packard, and Boeing in addition to local, state and national governments. A major focus was automating processes related to transportation, financial management, and health benefits.
Peter developed an insight into organizing and automating business processes and plans to apply these skills to lower the county's operating budget while still providing more services.
Hans Riemer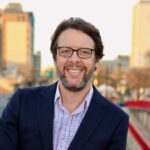 Hans Riemer has represented the entire County serving as an At-large member since 2010. He chairs the Council's planning housing and economic development committee and has been an outspoken leader on smart growth and housing among many issues. Before the Council, Hans served as Barack Obama's national youth vote director and he organized national campaigns that defeated the privatization of Social Security. He lives in Takoma Park with his wife Angela and their two boys, both MCPS students.
Shelly Skolnick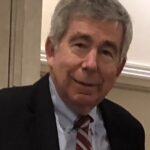 Shelly Skolnick received a Bachelor of Civil Engineering from Rensselaer Polytechnic Institute and a law degree from Boston University School of Law.  After law school, Shelly worked for several high tech firms including IBM, Amdahl Corporation and Federal Data Corporation.
In 1992, Shelly started a law firm that today specializes in elder law – especially adult guardianship proceedings.
In the past, Shelly was (a) President of the Norbeck Meadows Civic Association, (b) a representative to the Greater Olney Civic Association, (c) a Director of the IBM WMA Employees Federal Credit Union, (d) a member of the beverage container task force, and (e) a member of the Montgomery County Charter Review Commission.
Since 1975, Shelly has resided in Montgomery County in Rockville, Derwood, Olney, Silver Spring and Chevy Chase.  Shelly's children attended Cashell Elementary School, Redland Middle School and Magruder High School.
Reardon Sullivan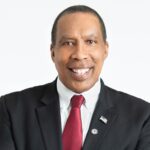 My name is Reardon Sullivan and I'm running to be your next County Executive.
I am the founder, owner, and CEO of WFT Engineering, a 26-year-old consulting engineering firm in Rockville. I am also the Chair of the Montgomery County Republican Central Committee (MCGOP) and have been selected to serve on the State of Maryland Republican Party Executive Committee.
I am a life-long County resident, Montgomery County public schools and University of Maryland graduate, LEED accredited professional engineer, and musician.
My campaign is working to not only bring common sense back to Montgomery County but also to provide a measured, thoughtful direction to the formulation of policy positions affecting Montgomery County. I will develop policies that enhance the retention and attraction of businesses to support economic growth; support policies that involve parents in the decisions affecting their children's education, and support policies that enhance our public safety through providing adequate policing and outreach.
Growing the economic base in Montgomery County is one of the most important issues we face. We cannot tax our way out of poor economic and job growth.
Perception is reality. The perception that Montgomery County is not business friendly is real and has been earned over many years. This perception MUST be reversed to fund a growing thriving Montgomery County that can provide an unmatched community for our residents.
We don't currently have the job creation that we need to provide the tax base for affordable housing, infrastructure, schools, transportation alternatives, and the amazing amenities we need to focus on improving our quality of life.
The attitude of the County Executive and County Council is the major issue. Their rhetoric that espouses defunding the police, their lack of support for business and the importance of job growth, their failure to achieve educational excellence is detrimental to the County. They have failed to support adequate representation and transportation alternatives for up-county residents, which demonstrates how out of touch they are with over 70% of our citizens.
I will implement policies that embrace business. Business provides jobs, and a tax base that allows us to do all the good things that we want to do here in Montgomery County from infrastructure upgrades to affordable housing.
We all know the statistics on crime here in Montgomery County. Our County has become a place where people do not feel safe in their homes and children are not safe in school. Yet we have politicians like Hans Reimer and Will Jawando who want to defund the police that are running to for County Executive and County Council. I don't believe their policies work and they should not be representing us in our local government.
I want to fully fund the police, provide living stipends so that they can live in the County, have school resource officers (SROs) in our schools and give the men and woman of law enforcement the respect that they deserve.
Montgomery County used to have the best schools in the nation. Now we don't even have any schools in the top 100 nationwide. Per U.S. News & World Report, Watkins Mill High School is graduating only 81% of their students and only 3% are proficient in math. This is unacceptable.
I'm running to bring common sense, cooperation, and compromise back to local government. We need to get away from identity politics and work together through intellectually honest dialog to find the best solutions.