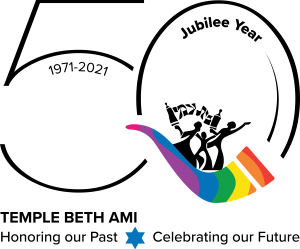 Jubilee is described as the special year following the end of seven cycles – the Jubilee year – which is the 50th year. The word 'jubilee' comes from the Hebrew word yovel, or ram's horn, which was used to signal the beginning of the jubilee or the 50th year. In modern times, a golden jubilee marks a 50th anniversary.
"Proclaim liberty throughout the land to all its inhabitants.
It shall be a jubilee for you.."
(Leviticus 25:10)
GIVING IN HONOR OF TBA'S 50th  ANNIVERSARY
Watch this video to learn how your 50th Anniversary Endowment Campaign gift will be matched by generous congregants. Give today to help reach our goal of 100% giving by TBA families.
Mark Your Calendars to Celebrate with Us!
Purim Palooza
Sunday, March 20, 2022
To celebrate our 50th Anniversary, all TBA families are invited to participate in our annual Purim celebration AT NO COST! This year's Purim Palooza will be bigger and better than ever before. Enjoy this year's Purim spiel, which will be performed following the carnival. Complete details can be found here.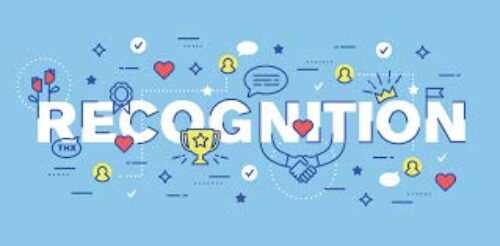 Recognition Shabbat
Friday, April 29, 2022 at 6:30 pm
Join us in person and by live-stream for a very special Shabbat service as we recognize founding families, former and current clergy and staff, past presidents, and other lay leaders. URJ President Rabbi Rick Jacobs will join our clergy on the bimah. Services will be followed by a joyful Oneg celebration under a tent in TBA's parking lot.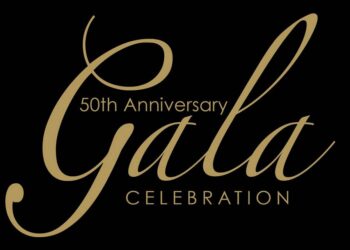 50th Anniversary Golden Jubilee Gala
Saturday, April 30, 2022
Join us for an exceptional evening as we joyfully celebrate our 50th Anniversary outside in TBA's parking lot under a tent. Enjoy dinner and dancing featuring Onyx! Tickets are $118/person and can be purchased here. Thanks to Total Wine & More for generously donating the alcoholic beverages. 
HOW TBA BEGAN
In October 1971, seven couples met to establish a Reform Jewish congregation in northwest Montgomery County, and in November, the congregation's first Shabbat service was held at Ritchie Park Elementary School. Enjoy this incredible video to learn more about our extraordinary history.